The Andhra Pradesh government on Tuesday took strong exception to the alleged misinformation campaign undertaken by the opposition and its associated media regarding the financial health of the state.
Duvvuri Krishna, Special Secretary to CM (Finance and Economic Affairs), shared details of the recent Reserve Bank of India (RBI) report containing details of outstanding liabilities of the state over the last four-year period.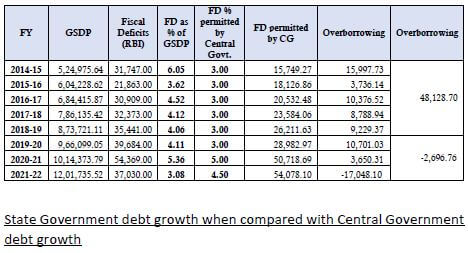 Highlighting how the state exchequer was burdened in 2019, Duvvuri Krishna stated, "Just days before the 2019 general election to the Legislative Assembly of Andhra Pradesh, the Telugu Desam Party (TDP) government hurriedly disbursed scheme related amounts to lure voters. In this regard, the TDP government raised a whopping ₹5,000 crores through SDL auction on a single day on 9th April, 2019, just two days before election. This would possibly be the highest amount of debt any state government would have raised on a single day."
Sharing bits from the RBI report, Krishna shared that it was a herculean task for the YSRCP government to improve the health of the state's finances.
"The outstanding liabilities had increased by 138.84% during the 5-year TDP rule. This translates to a compounded annual growth rate of the liabilities of 19.02% during 2014-19. As against that, the increase in liabilities during the period of the YSRCP Government increased by only 62.78% during the 4-year period of YSRCP government. This translates to a compounded annual growth rate of the liabilities of 13.55% during 2014-19," Krishna said.
Referring to the RBI report, Krishna said, "In 2014, liabilities of the TDP Government was ₹1,13,797 crores as per the RBI report which increased ₹2,71,797.56 crores in 2019. This is an increase of 238%. Compared to this, the debt of the YSRCP government has not doubled during the first 4 years of the present government, as alleged. It has only increased by 62.78%."