Andhra Pradesh State Child Rights Protection Commission Chairperson Mr. Kesali Apparao inspected the child facilities in Vijayawada. On this occasion, Apparao said that the staff of the hostels working with children in the state should work with dedication, conduct regular medical check-ups for the children and ensure that others do not enter the center without permission. District Child Welfare He said that children should be admitted to the center only with the permission and orders of the committee.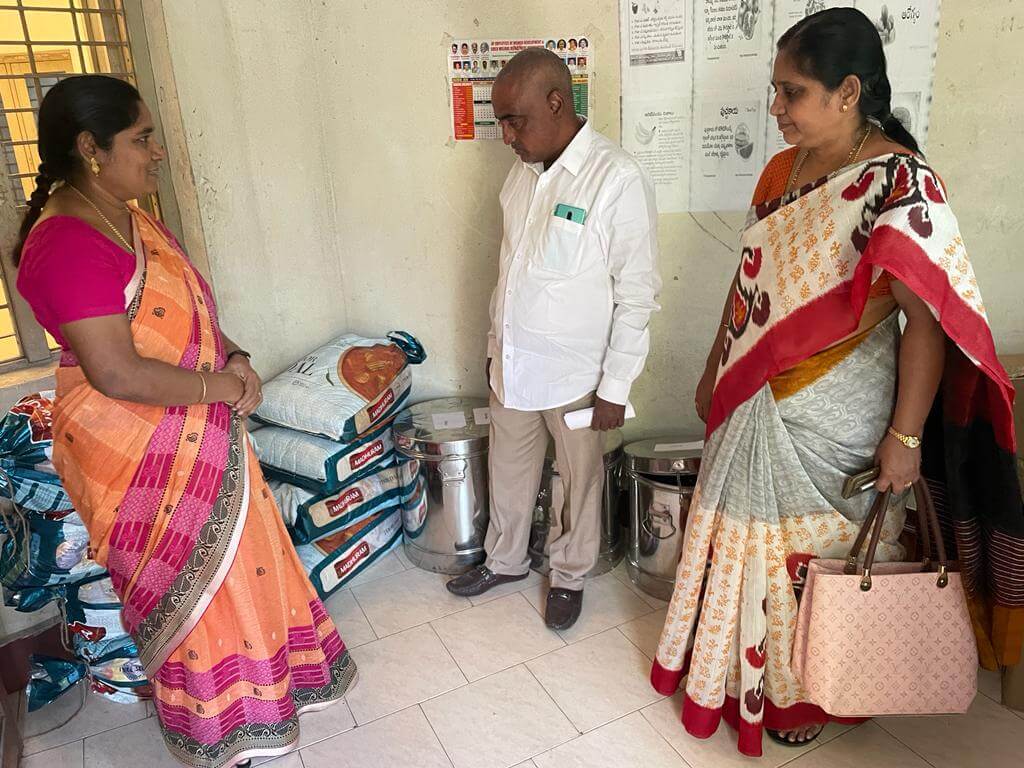 Ward level secretariat women police personnel have issued orders to monitor the center frequently and police personnel to patrol. He said that the CC cameras should be working properly at all times and complaints should be made available. Complaints received should be opened and recorded in the presence of the concerned officials. The lack of staff was brought to the attention of the concerned higher officials. He directed the authorities to take immediate action. He said that only women should be appointed as security personnel in the girls' dormitories.
They noticed that some girls were having problems with their eyesight, and they issued instructions to conduct medical tests immediately and provide better treatment. District Padaka Director Mrs. G. Umadevi Bala Sadan Supervisors Jyotsna and Surya Kumari participated in this program.